Want a better map for your mobile device?
Angler's Edge Mapping (AEM) is thrilled to announce our partnership with Canadian mobile app developer Avenza Maps. As anglers running our digital maps on their Lowrance sonars already know, AEM produces maps featuring superior detail, accuracy and ease of use; quality that puts us a grade above the rest. Over the past several years our maps have changed the game in the Manitoba fishing scene, and through our partnership with Avenza, we're poised to do it again! Spot-on-the-spot quality mapping for entire lakes, now available on your phone or tablet!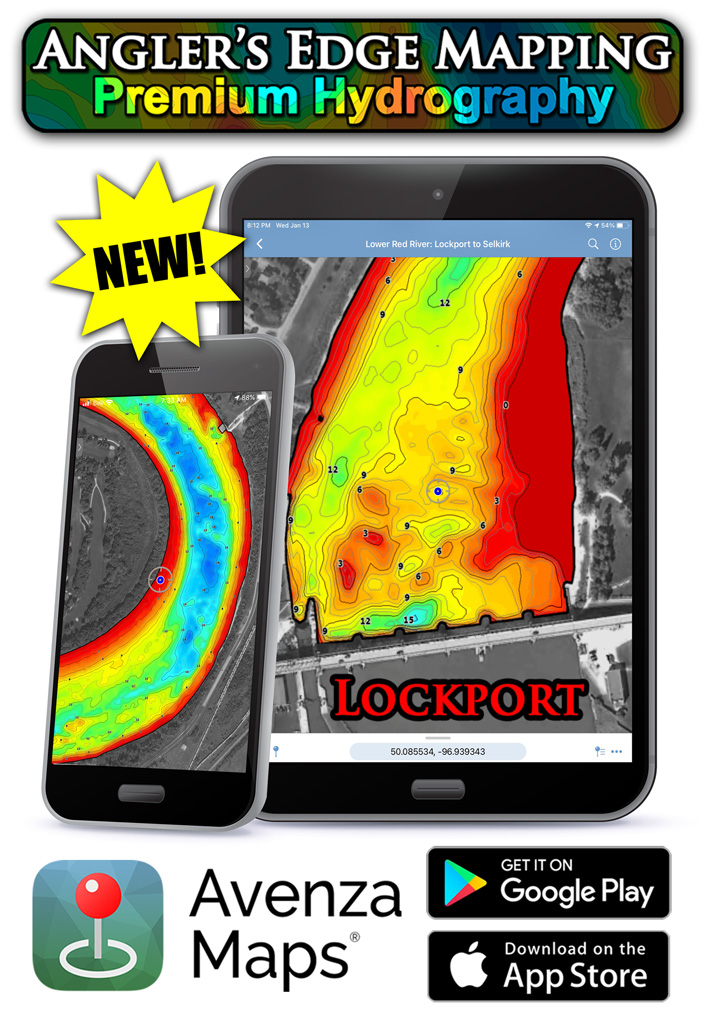 It took us a while to settle on a mobile solution to display our maps. We felt they deserved nothing short of a premium app. As users will quickly realize after downloading an AEM map, the Avenza Maps app checks all the boxes. This app is remarkably well designed, stable and intuitive – there's a reason why developers from all over the world cumulatively host almost 1 million maps via Avenza (not bad for a little Canadian start-up!). Most importantly, Avenza renders AEM maps fabulously. So whether you want to browse your maps on the couch the night before, or locate the spot-on-the-spot quickly and easily with your auger in hand while ice fishing....this killer combo is going to change how you fish. Seriously.