AEM is partnered with Avenza Maps, makers of a premiere mobile app for displaying high-resolution maps. Avenza is compatible with both iOS and Android devices. Using Avenza, anglers can download individual AEM maps onto their smartphones or tablets! Learn more about Avenza Maps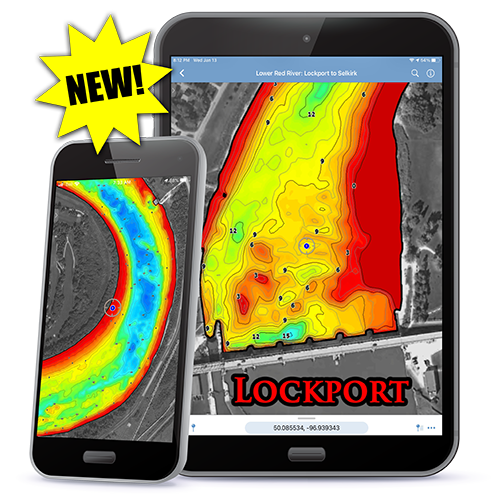 How do I download AEM maps onto my mobile device?
Option 1
Download the Avenza Maps app onto your device from either the App Store (for Apple/iOS devices) or Google Play (for Android devices).
Launch the app, go to the "Store" section.
Search for the AEM mapped water body you are looking for. There are many ways to search, but for example if you wanted a map of the Red River the simplest is probably to search for "AEM Red River". *Note: you may need to clear the location that is pre-filled in the "location" field.
Select the individual maps or map bundle you want. Check out using the App Store (iOS) or Google Play (Android).
Option 2
The lake list found at the bottom of this page can also be used! To get started, just scroll down to the end of this page and click on the lake or river you would like on your mobile device.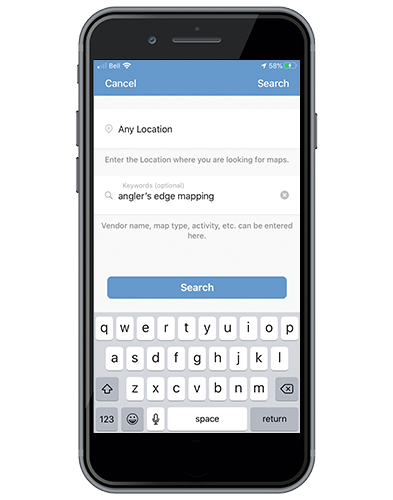 Pricing
High-resolution AEM maps start at $2.99 USD. We also offer a few FREE low-resolution preview maps for certain water bodies.
For large bodies of water, small sections are available for purchase. Alternatively, you have the option to purchase a "bundle".  Bundle prices vary considerably depending on the waterbody, but are usually the best value if you are looking for superior contour mapping for multiple sections that AEM covers.
* The basic version of the Avenza Maps app is FREE, and this is all you need to display AEM maps.
Download on 5 mobile devices!
Each Avenza Maps purchase entitles the user to download a map onto five (5) personal devices.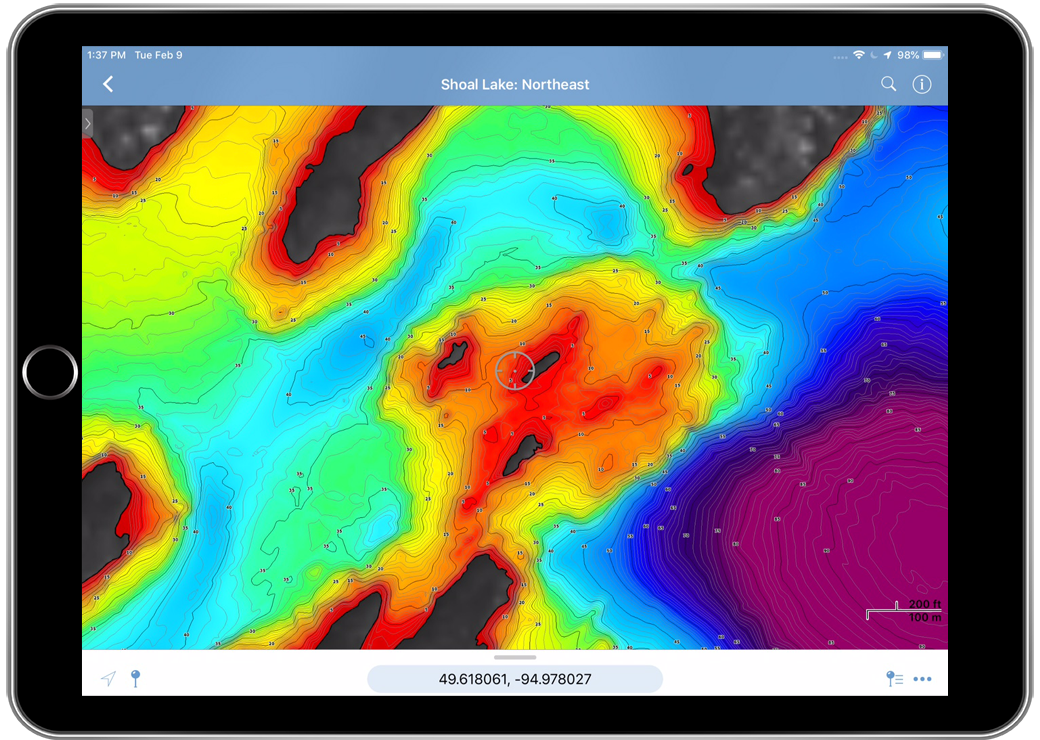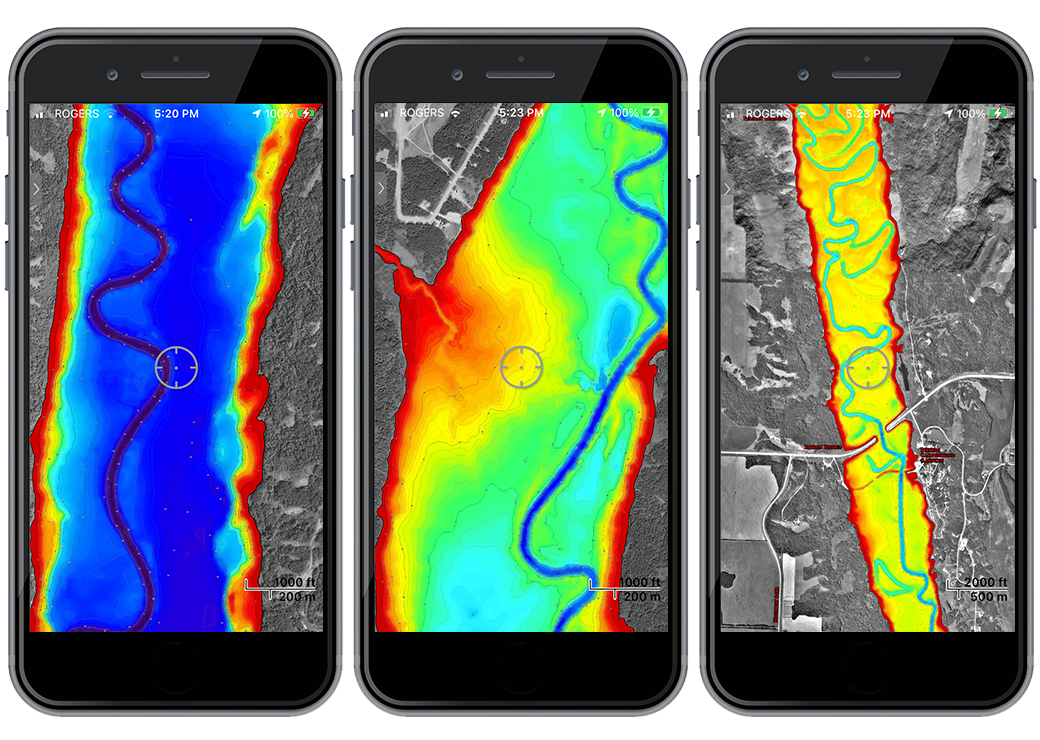 What lakes are currently available?
Almost all of the AEM catalog is available à la chart !  Pick and choose your lakes/rivers! 
Search tips to help you find & browse AEM maps
How to share downloaded maps onto other devices. 5 devices total permitted!
Organizing your maps using folders & collections