Newsflash! With another FULL open water season of surveying behind us, we're putting the finishing touches on the first of the the new maps - namely a highly anticipated addition to our existing Lake Winnipeg coverage - Hecla/Grindstone 2022 - along with the completion of the lake trout factory formally known as Clearwater Lake in Northern Manitoba. Three chips will be updated to feature the new data:
Complete Catalog 2022: Early Ice
Lake Winnipeg 2022: Early Ice
Northern Manitoba 2022: Early Ice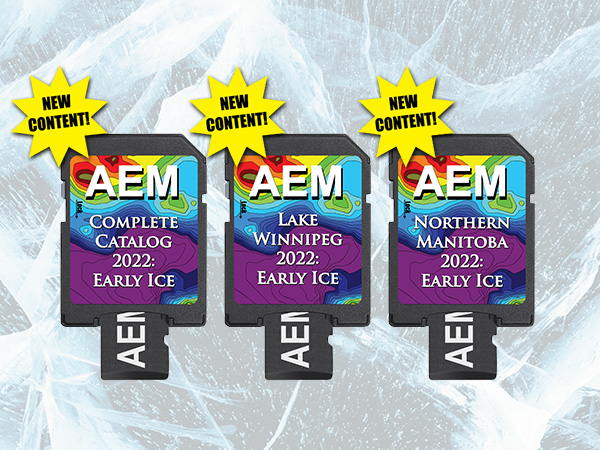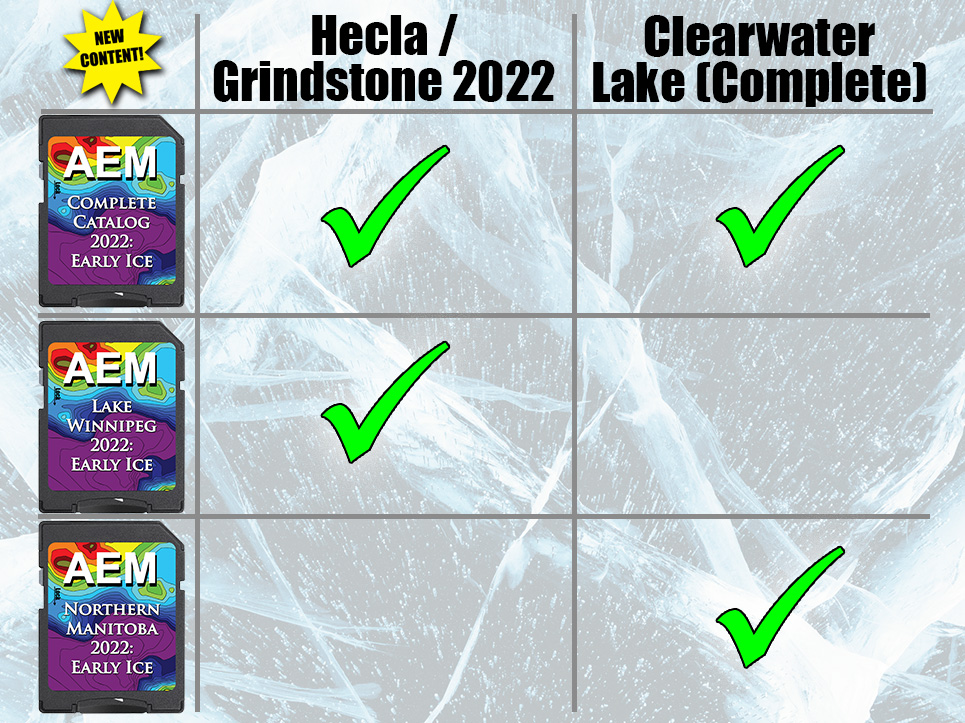 As always, existing AEM users will have the option to upgrade their existing chip to take advantage of the new data. Pre-orders for upgrades to be enabled in the coming weeks via the AEM web store.
New content arriving early January 2022, stay tuned for the official release date!